STREETSIDE
26-year-old trainee cardiologist Daniel Nour struggles to mend a broken system by delivering free healthcare to neglected people on the streets of Sydney in a converted ambulance.
Directed by Pete Ward & John-Paul McElwee
Produced by Rebecca Bennett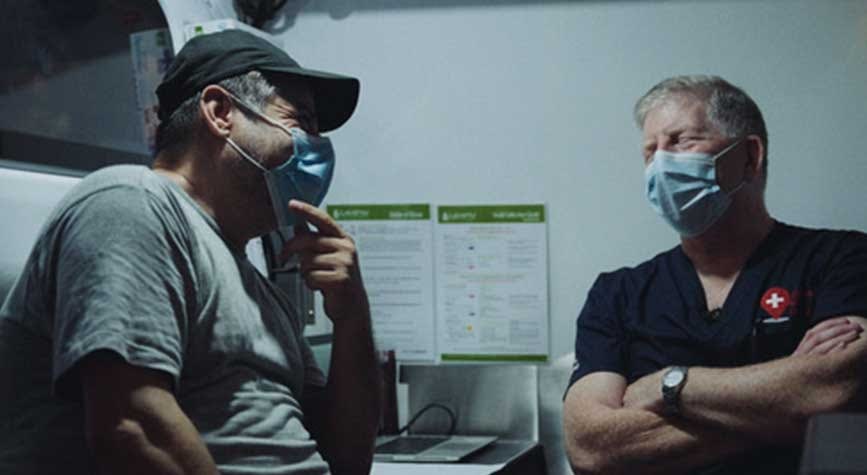 ---
SYNOPSIS
Amongst some of Sydney's wealthiest suburbs, young trainee cardiologist Dr Daniel Nour sets out in a converted ambulance to bring desperately needed care to the homeless. Through Dr Nour's struggles to maintain and expand the Streetside Medics service, his commitment to his burgeoning career and young family is tested.
Meanwhile, the patrons of Streetside are a portal into a darker side of Sydney, one that feels a world away from its typical glitzy façade.
Photos: Pete Ward & John-Paul McElwee