Reflect Her
An inspiring ob-doc capturing the political hopes, fears and dreams of diverse young women determined to take over the Australian Parliament.
Directed by Inday Ford
Produced by Rosie Braye & Richard Welch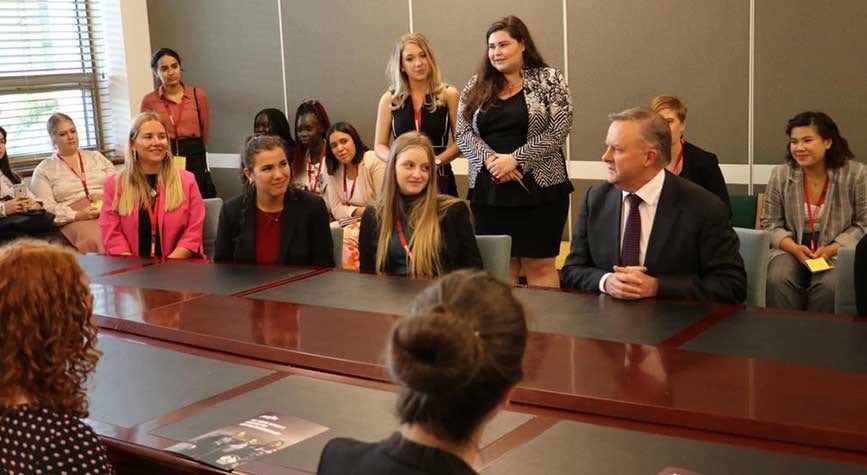 ---
SYNOPSIS
In 121 years, there has been one female Australian Prime Minister. Determined to change the course of history and political representation, a diverse delegation of young women are on a mission to speak out about gender equality in 2022.
Partnering with Members of Parliament, they bid to tackle the barriers and bias towards young women in politics and step into the House of Representatives for the opportunity to set the record straight in a special debate, 'What Young Women Want in Australia'.
Under the pressure of the national spotlight, the young women raise their voices to be heard, demanding the right to take charge of their own futures today.